Ifbyphone gave me the opportunity to build a brand from scratch when they decide to rename themselves DialogTech. This page outlines my brand design process with documents that explore the development of a corporate icon, logo, brand color palette, and typography.
Care was taken to develop a logo that would be flexible enough to work on a pen or billboard. Alternative logos were developed for use on both dark backgrounds and for when a compact logo would be more appropriate. The colors palette was inspired by Google's Material Design.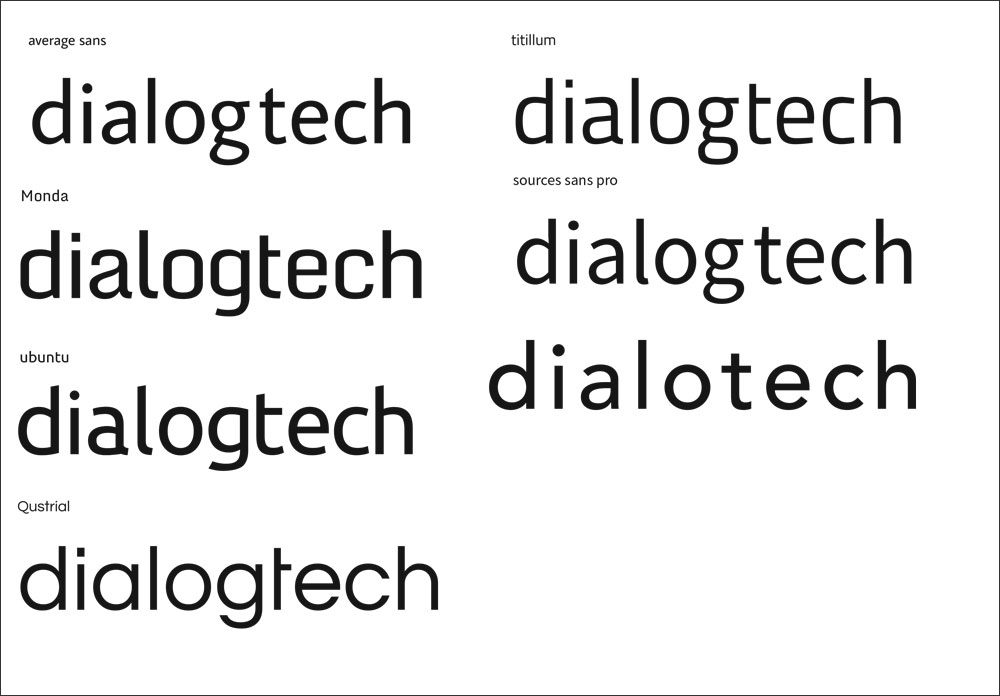 Logo Color Tests & Icon Size Exploration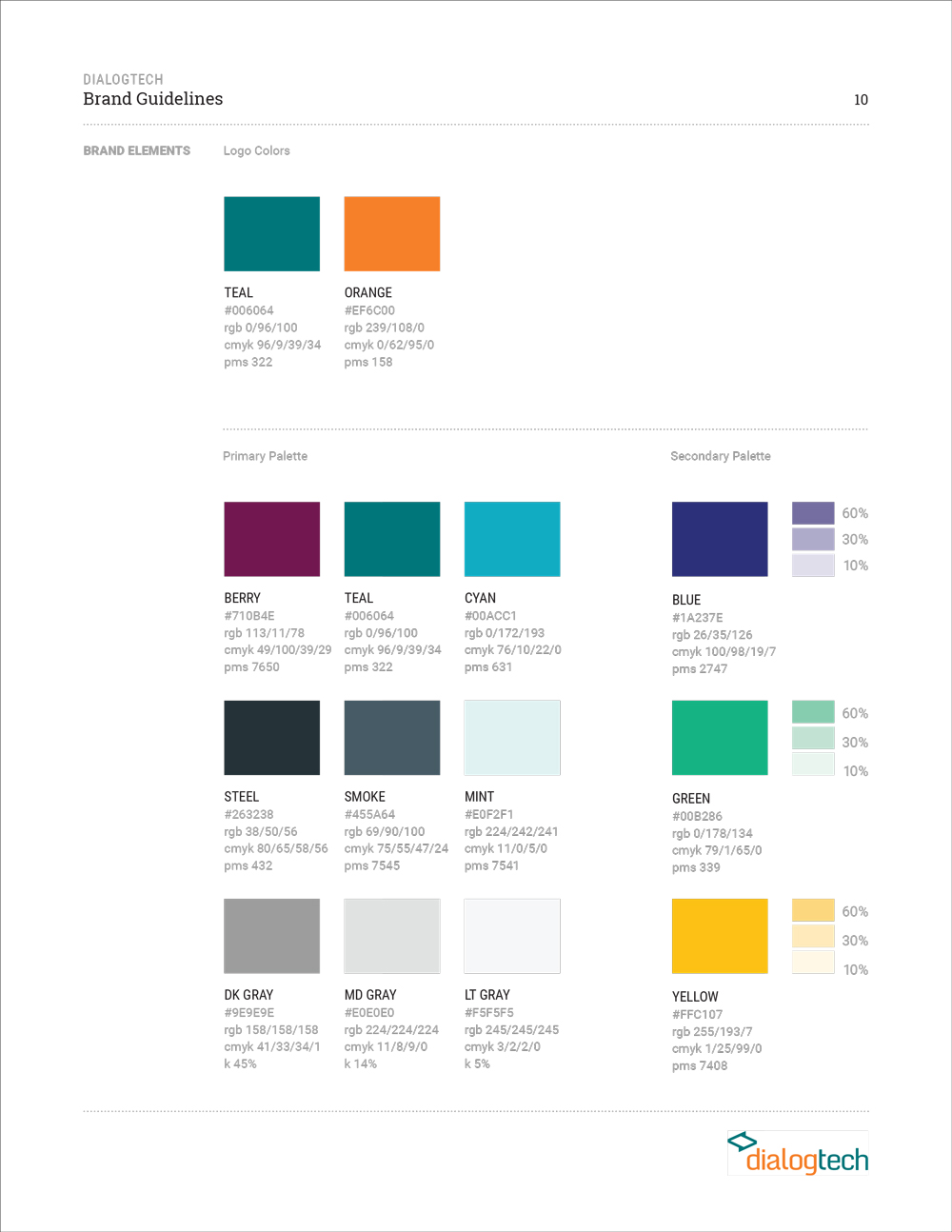 Style Guide – Final Colors 
Style Guide – Final Logos 
Thanks for visiting my site! Please reach out with questions about my work or about opportunities to work together. If you just want to say hi, that would be awesome as well!